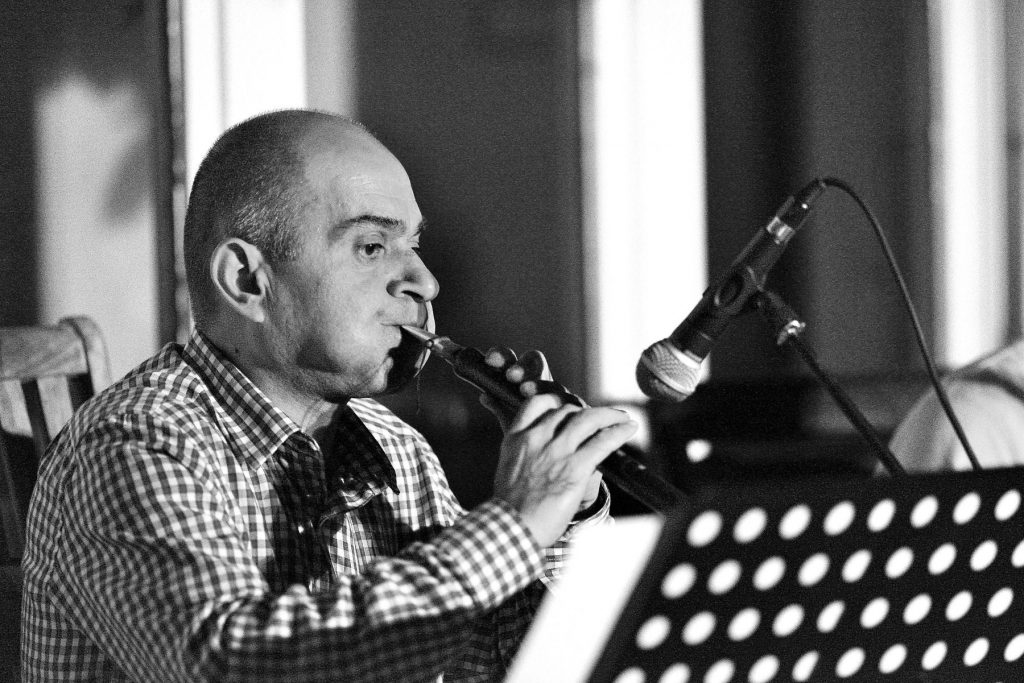 Hovhannes Margaryan was born in 1975 in Yerevan, Armenia. He studied Duduk and Shvi at the Romanos Melikyan College of Music and the Komitas State Conservatory of Yerevan.
As a professional Duduk player, he has toured with various projects (such as the National Duduk Ensemble of Armenia) throughout Armenia, Europe, Russia and the USA. In 1997 he was a member of the ensemble centered around internationally renowned Duduk player Djivan Gasparyan (well known for his collaboration with Peter Gabriel). Additionally, he has performed with the most distinguished Duduk players of our day, including Gevorg Dabaghyan, Yegishe Manoukyan, Armen Stepanyan, Ruben Harutyunyan, Benik Ignatyan, Arshak Sahakyan, Ashot Kazaryan and many more.
Hovhannes has been living in Germany since 2016 and enriches the national music scene with various intercultural projects, currently with the band Yphrums Law and the ensemble Arevot Blri Duduk Hamuyt—both of which work closely with the saxophonist André Meisner (who is also a Duduk pupil of his).
Hovhannes is a board member of the German Duduk Society (Deutscher Duduk Verein e.V.)
www.deutscher-duduk-verein.net